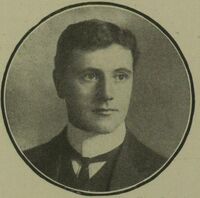 Dr
Percy Vosper
(1874-21 December 1958) was a meical practitioner and local politician.
Born in Devon, by 1894, when he married, he was living in Torrington Square. He lived in Holborn and St Pancras, later moving to Harrow.
Municipal Reform Party member of the London County Council elected 1907 for St Pancras (West).
Some genealogical details here [1].
Ad blocker interference detected!
Wikia is a free-to-use site that makes money from advertising. We have a modified experience for viewers using ad blockers

Wikia is not accessible if you've made further modifications. Remove the custom ad blocker rule(s) and the page will load as expected.