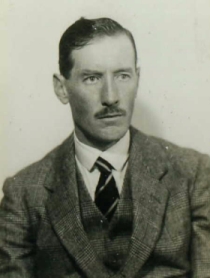 Harold Swann
(29 January 1880 - 7 November 1953), known as
Schwann
until 1913.
He was the second son of Sir Charles Swann, 1st Baronet and Elizabeth née Duncan. His father was a merchant and Liberal Party member of parliament for Manchester. The family's origins were in Frankfurt, Germany and the surname was changed from Schwann by royal licence in December 1913.
In 1907 he married Dorothea Alma Agnew.
From 1920 he leased the estate and house of Standon Lordship, Ware, Hertfordshire from the Duke of Wellington. He trained hawks.
He sat as a Municipal Reform Party member of the London County Council representing Lambeth, Kennington from 1922-34.He was chairman of the county council's Town Planning Committee. He was the Chairman of Governors of St Martins School of Art.
References
Edit
"Obituary: Mr. Harold Swann". The Times: p. 11. 18 November 1953.

 
Ad blocker interference detected!
Wikia is a free-to-use site that makes money from advertising. We have a modified experience for viewers using ad blockers

Wikia is not accessible if you've made further modifications. Remove the custom ad blocker rule(s) and the page will load as expected.