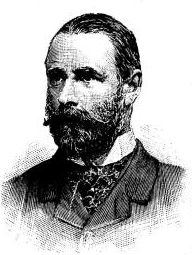 The Hon. Evelyn Hubbard (18 March 1852 - 24 August 1934) was a Conservative Party politician.
The youngest son of Lord Addington, sometime member of parliament for the City of London.
He was educated at Radley School and the University of Oxford, he entered business in Russia in the 1870s. Returning to England in the 1880s, he unsuccessfully contested a number of parliamentary constituencies as a Conservative candidate in 1889-95.
In 1895 he became a Moderate Party alderman on the London County Council, resigning in 1898.
He was elected member of parliament for Brixton in 1896, but lost the seat in 1900.
He was also a member of the lieutenancy of the City of London, chairman of the Guardian Assurance Company and a director of the Bank of England.

Wikipedia page [1]
Ad blocker interference detected!
Wikia is a free-to-use site that makes money from advertising. We have a modified experience for viewers using ad blockers

Wikia is not accessible if you've made further modifications. Remove the custom ad blocker rule(s) and the page will load as expected.