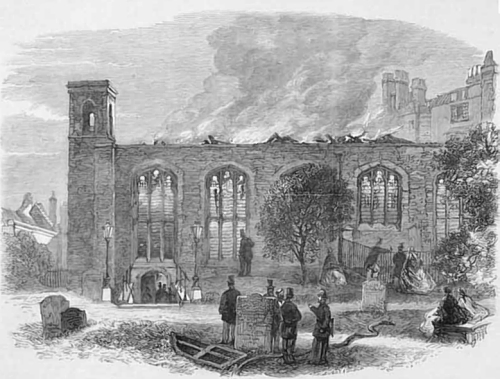 The Queen's Chapel of the Savoy
also known as
The Chapel Royal, Savoy
is a Church of England chapel off the
Strand
.
It is the only remaining portion of a hospital founded by Henry VII in 1512. It lies within the Liberty of the Savoy. The Chapel belongs to the queen as Duke of Lancaster. It is a peculiar outside the jurisdiction of any diocesan bishop, and the chaplain is appointed by the Duchy of Lancaster.
The Wikipedia page is [1].
External links
Edit
Ad blocker interference detected!
Wikia is a free-to-use site that makes money from advertising. We have a modified experience for viewers using ad blockers

Wikia is not accessible if you've made further modifications. Remove the custom ad blocker rule(s) and the page will load as expected.